On this Sunday, Barmouth handled 4 trains with 7 engines and 45 coaches with just a loop and a siding! There was a special working with two Class 24 locomotives, excursion trains from York and Stroud and the service train from Birmingham. For some reason I (thankfully) decided to photograph much of the journey to and from Barmouth with the service train and the colour/B&W photographs are presented here in the sequence they were taken.
For other pictures from this day check out the North Wales Trains website and the Derby Sulzers website (scroll down this page).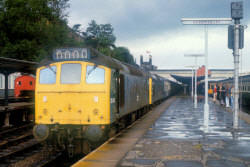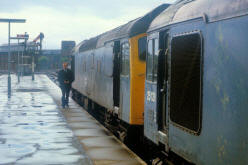 25143 (front) and 25131 (rear) get ready to leave Shrewsbury with the train for Barmouth.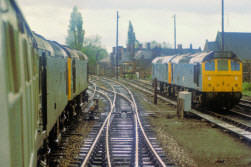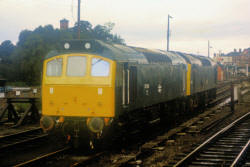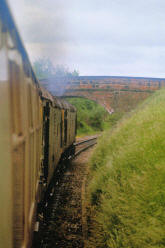 On leaving Shrewsbury, the 25s pass 25212 (L) and 25188 (C) at the Stabling point before accelerating away from Sutton Bridge Junction and on to the Cambrian line.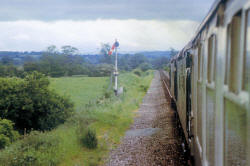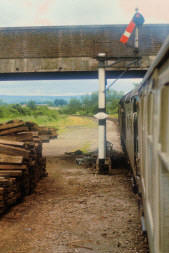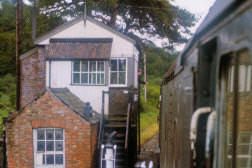 The first station after Shrewsbury is Welshpool and (L) the 25s approach that town and (C) depart for Newtown
(R) The driver of 25131 leans out of the locomotive to catch the token at Talerddig signal box before the train starts the descent to Machynlleth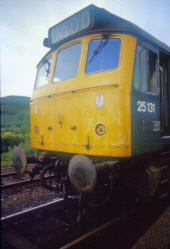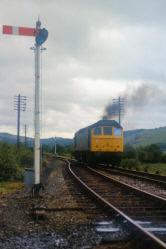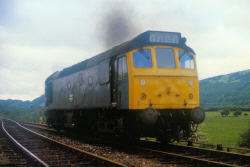 However, at Machynlleth 25143 (C & R) is failed with a broken fuel pipe that ignites a small fire. It is removed from the train leaving 25131 (L) to head the train onto Barmouth.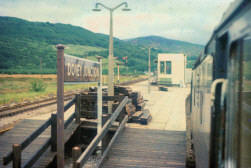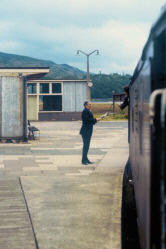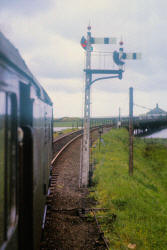 Now on its own 25131 approaches Dovey Junction station where the token is handed over for the section through to Towyn. The train then accelerates away and climbs over the River Dovey.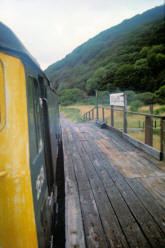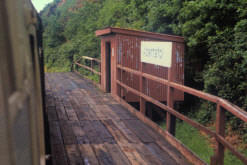 Between Dovey Junction and Penhelig there used to be two small station halts, Gogarth (L) and Abertafol (R), both officially closed in September 1985 but actually seeing their last trains in May 1984.
There are a series of four short tunnels between Dovey Junction and Aberdovey. (L) The train can be seen approaching Tunnel No. 3 that leads into Penhelig station (R) and then onto Tunnel No.4.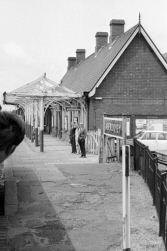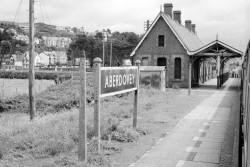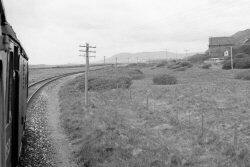 Aberdovey station is the next (L & C) on the line. On leaving Aberdovey 25131 (R) approaches the outskirts of Tywyn.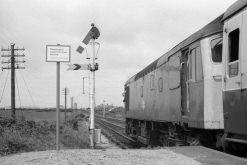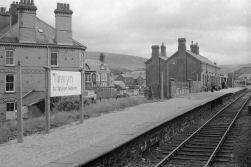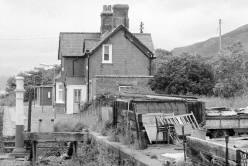 (L) 25131 prepares to leave Tywyn. (C) This platform at Tywyn is for trains to Dovey Junction and Shrewsbury.

(R) Llwyngwril station, looking towards Fairbourne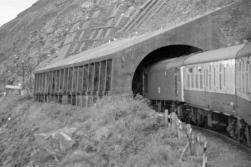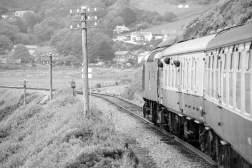 (Top L & R) Between Llwyngwril and Fairbourne 25131 passes through the avalanche shelter and then open countryside.
(Bottom L & R) 25131 approaches Fairbourne station.
(L) Having crossed Barmouth Viaduct, 25131 approaches the last tunnel before Barmouth and (C) approaches that station. (R) It's epic journey now complete, 25131 takes its train out of the station and waits in a siding for the return.