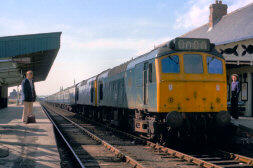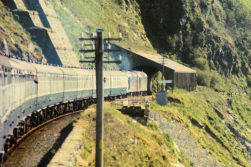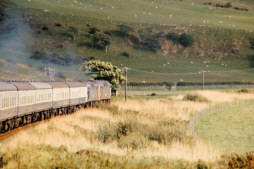 Barmouth station (L) now sees the turn of 25120 and 25254 to prepare for departure with the 17.30 to Birmingham. En-route this train is photographed passing the rock fall shelter at Fairbourne (C) and in the countryside near Tywyn (R).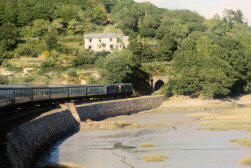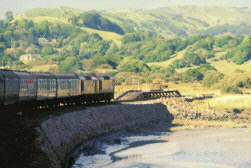 (L) 25120 and 25254 (rear) pass through Abertafol and approach Aberdovey Tunnel No.1. Some two miles further on the train is seen racing through Gogarth station.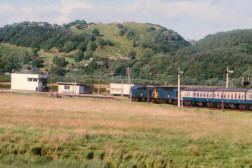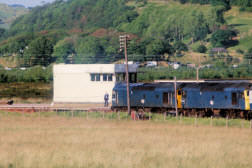 25120 and 25254 round the curve leading off the Barmouth line into Dovey Junction station whilst the signalman awaits to receive one token and handover another for the track section through to Machynlleth.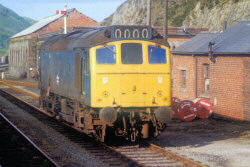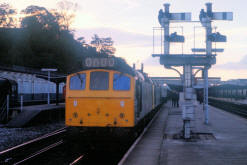 (L) 25143, having failed on the morning's outward working sits forlornly outside Machynlleth shed.

(R) 25253 and 25101 (rear) drop onto the train from Barmouth for the last leg of the journey back to Birmingham.