This was not booked to be a Class 25/40 double heading but vandalism to a window on 40122 meant it could only be driven from one end. To ensure the tour went ahead 25288 was added to the damaged end and the pair worked through to Pwllheli. For some reason, allegedly because of an underpowered Class 37, the locos returned with the service train as far as Shrewsbury and then took the tour forward when it arrived.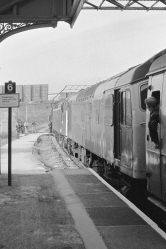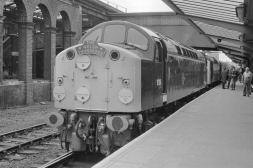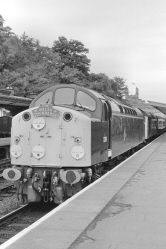 (L) The tour arrives at Altrincham with 40122 leading 25288. On arrival at both Crewe (LC) and Shrewsbury (RC) there is a photo opportunity!
The locos perform faultlessly on the outward leg. (L) 40122 leads the train out of Dovey Junction and over the River Dovey. (C) On arrival at Pwllheli passengers head off into the town whilst the pair (R) reverse the stock out of the platform to make way for the service train.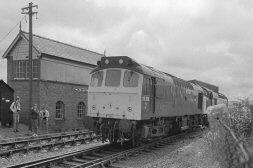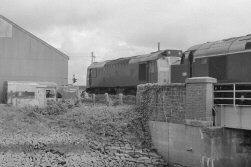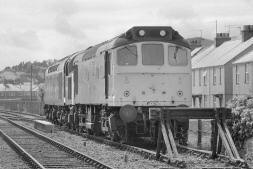 Having shunted the stock into a siding the locos drop back past the closed Pwllheli West Frame signal box and then into a head shunt before reversing back onto the railtour coaches.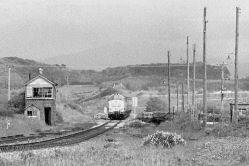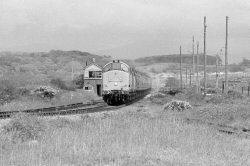 The incoming service train headed by 37426 (front) and 37428 approach Pwllheli with the 0730 departure from Euston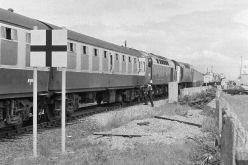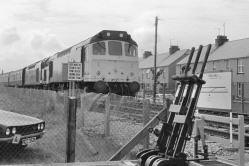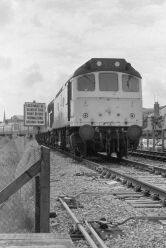 The 37s have been released from their train and run on past Pwllheli West Frame box into the head shunt but something unexpected is about to happen. 25288 and 40122 are being released from the railtour stock!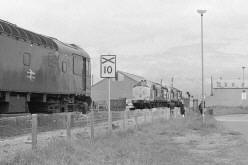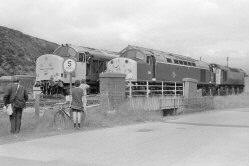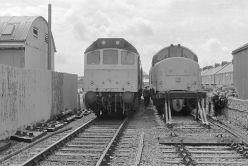 25288 and 40122 draw past the stricken 37s. A 'State of Flap' has just been declared as it now looks like the railtour locos are going to work the service train! Would Railtour tickets be valid? Who cares?!?