With the booked class 37s relegated to the railtour the class 25/40 pairing set about working the service train.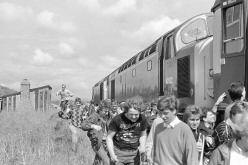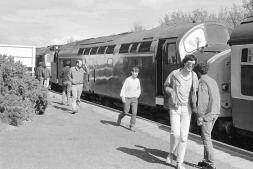 25288 and 40122 pause at Penychain (the station for Butlins Holiday Camp) for an impromptu photo stop. The pair are now working the local service train to Porthmadog and presumably are being held whilst the road ahead is cleared.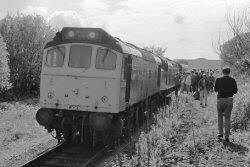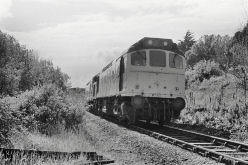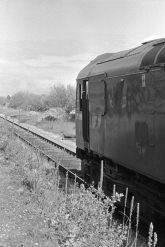 The photostop at Penychain continues with 25288 heading the train, probably much to the annoyance of the hoards of Class 40 enthusiasts on board.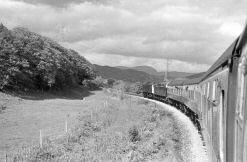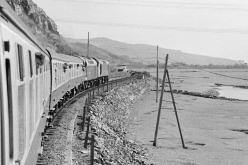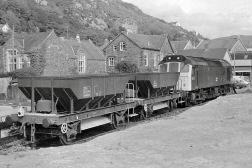 The pair continue on from Porthmadog, now with the train for Euston. (L) A mile out of Minffordd they pass under electricity lines and (C) some miles further on at Llandecwyn go under the same route again. (R) On arriving at Barmouth the train passes 25211 waiting in a siding for the following day with a short engineers train.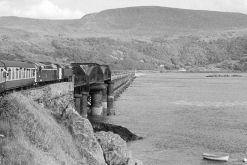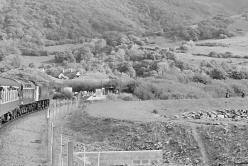 Departing from Barmouth, the pair (L) pass over the Barmouth Viaduct and (R) then through Morfa Mawddach station.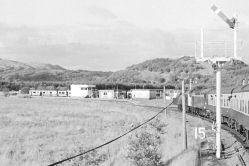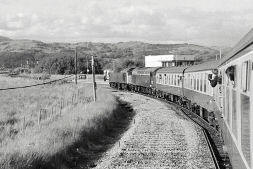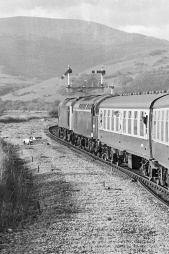 The pair slow down for the token change at Dovey Junction station and then head off towards Shrewsbury. There 25288 is removed and 40122 waits for the railtour to arrive with the 37s before taking that train forward to Stalybridge.