Three non-passenger train workings are depicted here. On the left 25141 approaches Patricroft with a freight train on the 17th April.
25048 (centre) stands in Crewe station with a train of hopper wagons on the 2nd September.
25320 (right) is south of Preston station with a short freight train on the 11th December.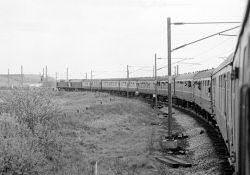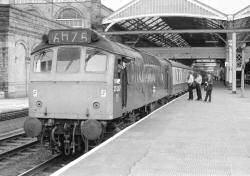 25303 (left) heads the failed 25080 on the F&W "Skirl Of The Pipes 1" railtour at Lostock Junction on the 9th May.
25287 (right) drops onto the 17.06 Birmingham - Blackpool ADEX at Preston on the 14th August.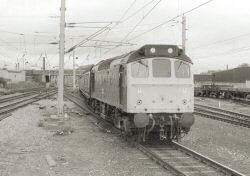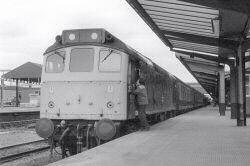 25323 arrives at Warrington (left) and Chester (right) with the 15.45 Manchester - Bangor train on the 21st August.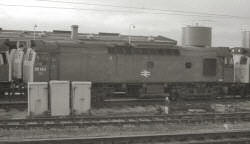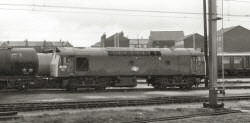 The following four photographs show withdrawn Class 25 locomotives at Wigan Springs Branch on the 11th December. 25143 (left) was withdrawn on the 14th November and 25179 (right) on the 28th November.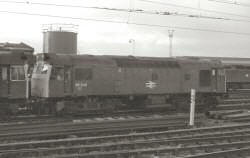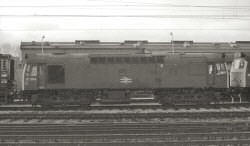 25248 (left) and 25304 (right) were both withdrawn on the 28th November and are seen here at Wigan Springs Branch on the 11th December.