On Thursday 20th August 25080 (left) waits to depart Glasgow Central with the 12.40 train to Carlisle
The same day 25230 is active in Glasgow Queen Street station.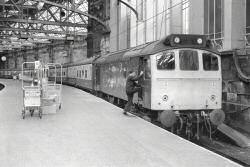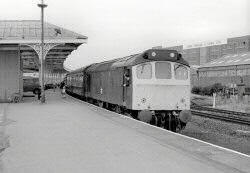 The following Monday (24th August) 25322 is active on the same 12.40 Glasgow - Carlisle service.
25322 prepares to leave Kilmarnock station with the Carlisle train.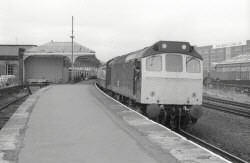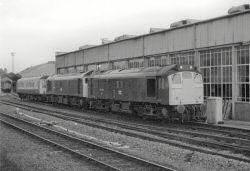 25322 heads south from Kilmarnock on the 24th August.
The same day Class 25s 25244 (front) and 25229 wait for their next turn of duty outside Eastfield depot.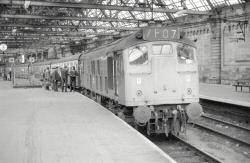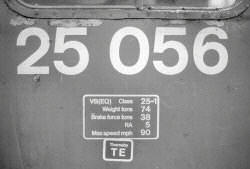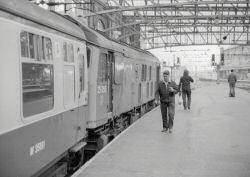 The following day (25th August) it is the turn of 25056 to work the 1240 Glasgow - Carlisle train.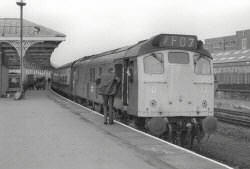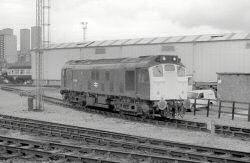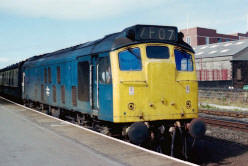 (L) 25056 waits at Kilmarnock before heading south with the Carlisle train whilst also on the 25th (C) 25228 is seen here coming off Eastfield depot.
(R) The following day (26th August) 25056 is on the same diagram and again is seen preparing to depart Kilmarnock.
(Right) This image is copyright Andy Sales &copy 2007 and may not be reproduced in any form without prior consent.