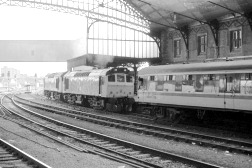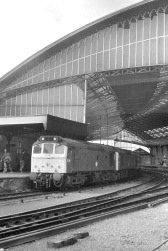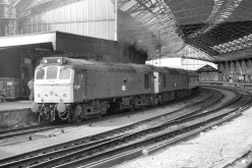 25191, paired with 25181, drops onto the tour train at Bristol Temple Meads station. 25181 will head the train out of Bristol to Luggershall on what was to be its last passenger train working.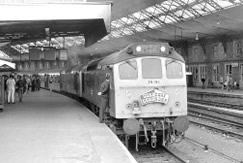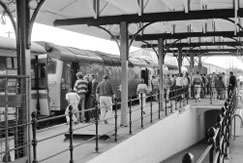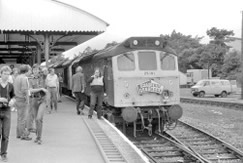 (L) 25181 prepares to depart from Bristol Temple Meads station. (C and R) 25191 and 25181 (front) at Andover station. The locos ran round the train and then set off for Luggershall.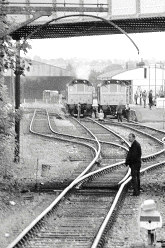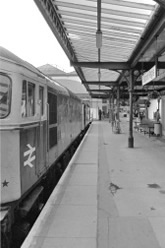 Unfortunately a brake failure on 25181 resulted in it suffering severe wheel flats and on return from the branch line it had to be removed from the train. Also being removed from 25191 are the small snowploughs, deemed unsuitable for a locomotive about to operate over the 3rd rail network. 33011 was summonded to assist and is seen here with 25191 on arrival at Bognor Regis.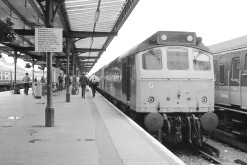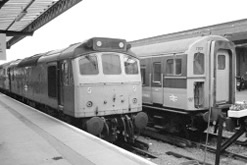 25191 and 33011 at Bognor Regis alongside a Southern 4-CIG unit 1707.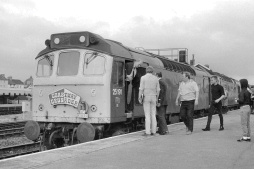 By the time the locos reached Salisbury it was time for 33011 to be removed with low fuel. 37046 and 37117 replaced the 25/33 combination and then to everyone's surprise 25191 was added to give three locos on the train!
Links Photo Index Home Page