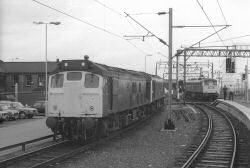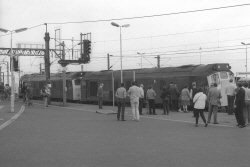 Class 25 locomotives 25058 and 25078 prepare to take over from 85030 at Wolverhampton.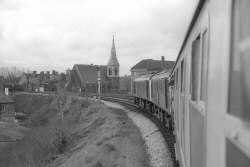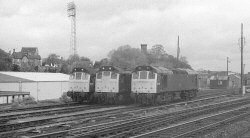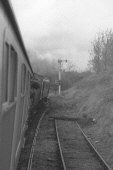 25058 heads the train on the Shrewsbury avoiding curve and past the stabling point where 25282 and 25323 wait their next turn of duty. Subsequently 25058 accelerates away from Sutton Bridge Junction and onto the Cambrian line.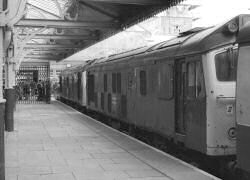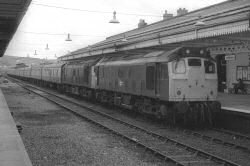 The excursion train arrives at Aberystwyth but the 25s still have a bit of work to do before they get a break. First the train is reversed back a little so the locos don't foul the crossover.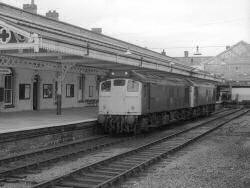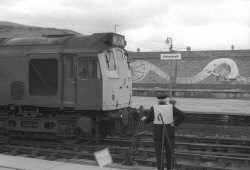 Then the locos are released from the train and run back into the station. With the points changed they are now free to run round the stock and move it into the adjacent platform for a few hours.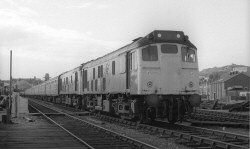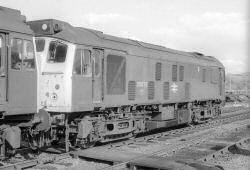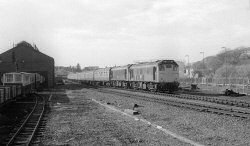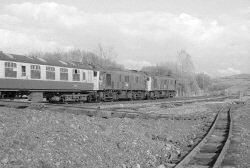 25078 heads the train whilst it waits for the path to clear before leading the ECS out of the station and reversing it back into the main platform for the passengers to embark.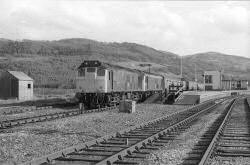 Homeward bound 25078 and 25058 wait at Dovey Junction for the path to clear in front of them. However more excitement was to come when 25058 subsequently failed on Talerddig. That story will be retold on one of the recollections pages.