On Bank Holiday Monday 30th May 25244 and 25097 (rear) head the 0939 Derby - Skegness relief train round the curve at Firsby Junction between Boston and Skegness.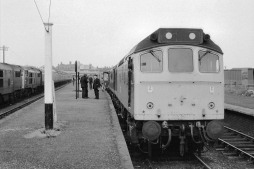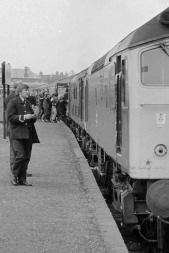 Seen here on the same day 25097 and 25244 (rear) prepare to work the 1810 Skegness - Derby return train. On the adjacent platform are 31138 and 31311 with the train for Burton.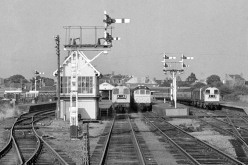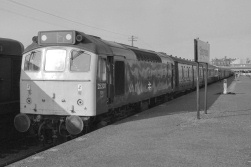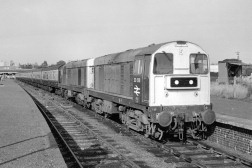 The 11th August saw 25201 work the Derby relief train. 20136 and 20141 wait to return on the Leicester train.