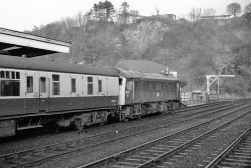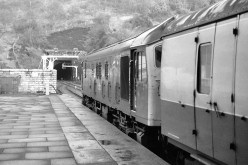 On the 4th April 25221 worked the 1925 Bangor - Manchester Victoria and is seen here preparing to depart Bangor.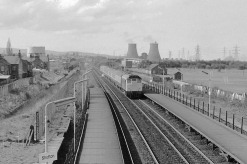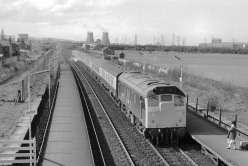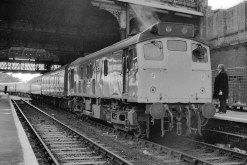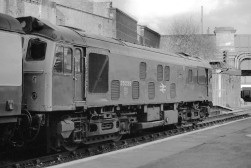 The following day (Tuesday 5th April) a poorly performing 25235 trundles into Shotton station with the 1349 Bangor - Manchester train. On arrival at Manchester Victoria the loco is seen preparing to take the ECS off to Red Bank carriage sidings.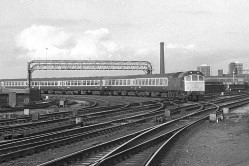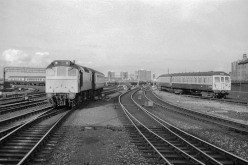 Unsurprisingly 25235 was not invited to work the next leg of the diagram but the stock was worked back into Victoria station by the station pilot loco 25284.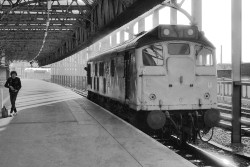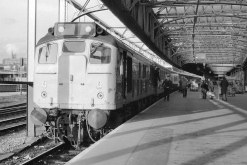 Once 25284 had come off the ECS another class 25 was found to replace it, this being 25057, to work the 1745 Manchester - Holyhead.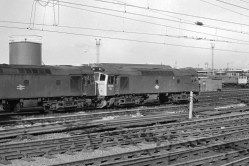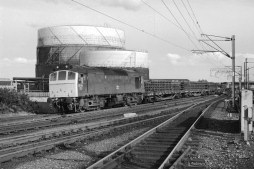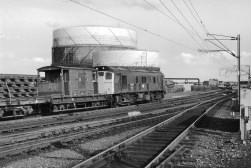 On Thursday 7th April (L) 25201 is seen at Wigan Springs Branch depot.
Sunday 17th April sees 25115 (C) heading an engineering train that runs past Wigan North Western station on the spur leading to Wallgate station. 25240 (R) brings up the rear of the train.