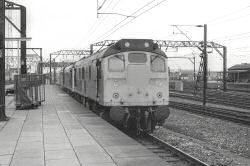 May Day Monday 4th May 1981 sees 25071 and 25080 at the head of the 09.00 Manchester Piccadilly - Aberystwyth excursion train arriving at Crewe.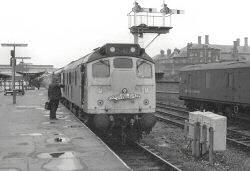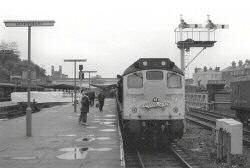 25071 now bearing the Cambrian Coast Express headboard waits at Shrewsbury with the Aberystwyth day excursion train on the 4th May 1981.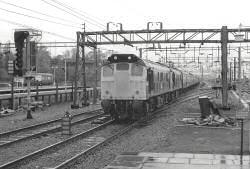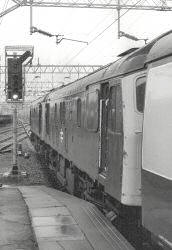 Sunday 10th May finds 25236 heading 1Z25 08.20 Rugby - Portsmouth excursion train into Bletchley (left) and then waiting to depart Watford Junction with 25054 closest to the camera.