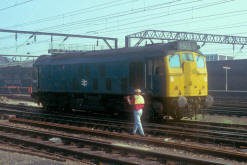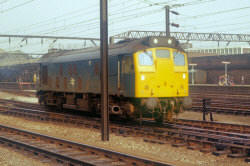 (L) 25063 (June) and (R) 25220 (July) are seen here just outside the platform area at Crewe presumably having just worked or preparing to work a Cardiff service.
These images are from the Alan Baylis Collection.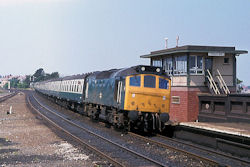 On the 17th June 25313 heads the return Llandudno - Nottingham working into Colwyn Bay. The loco that had been on the outward working (25195) was replaced at Llandudno.
This image is copyright Nick Bircham © 2008 and may not be reproduced in any form without prior consent.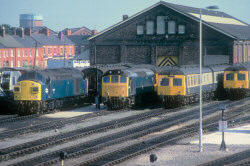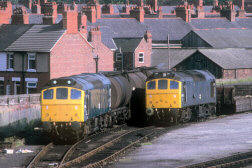 Chester Diesel Depot 26th August: (L) 40138 and 25106, (R) 25194 and (R) 25166.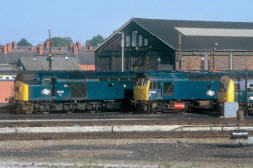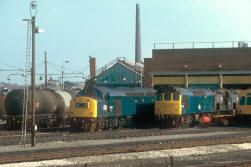 Chester Diesel Depot 26th August: Two views of 40191 and 25304.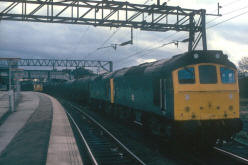 In the gathering gloom 25208 and 25199 head a northbound freight train at Stafford on the 3rd March 1979