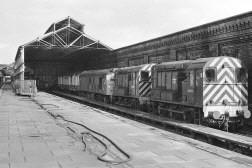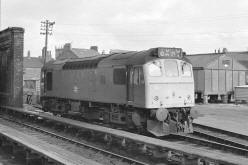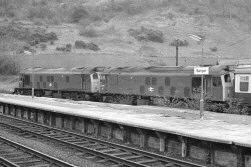 On the 19th March (L) 25050 stands in the sidings at Workington station along with 08452 and 08415 whilst (C) 25149 is to be found a few yards further forward.

(R) 25075 and 25057 stand in the sidings alongside Bangor station on the 11th April.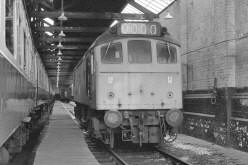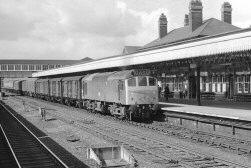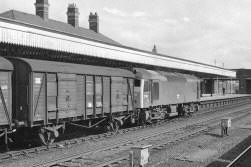 (L) 25122 stands alongside a DMU inside Llandudno Junction shed on the 30th April. The same day (C and L) 25160 arrives at Rhyl with a freight train.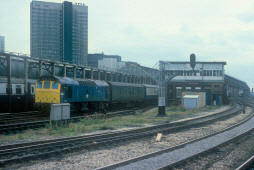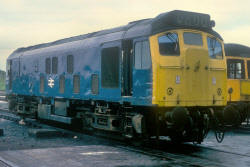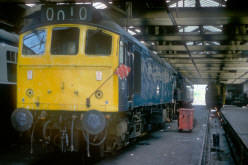 On the 30th July (L) 25124 works a freight train into Manchester Victoria station and (C) 25027 and (R) 25198 can be seen at Newton Heath MPD.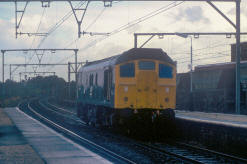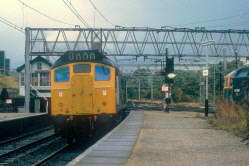 On 1st October 25218 arrives at Godley Junction and then waits alongside 47364 before moving off.