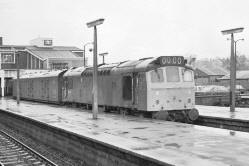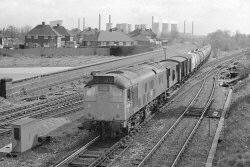 (L) 25261 stands in Banbury station on the 18th February. (R) 25023 heads south into Water Orton station with the three Hams Hall power stations in the background on the 23rd April.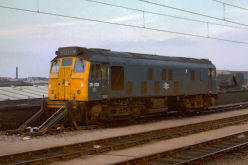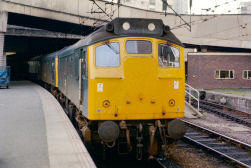 (L) 25029 stands in the loco sidings at Wolverhampton on the 2nd July. (R) The following day 25220 (front) and 25029 work the Barmouth train out of Birmingham New Street station.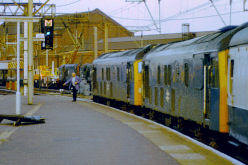 That evening the Barmouth train returns with the same pair at the front (L) 25029 leading 25220 into Wolverhampton and (C) the pair awaiting for the right away. (R) It is quite dark by the time they reach Birmingham (hence the slightly blurred image).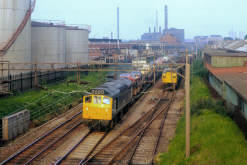 (L) On the 4th July 25120 passes 40141 on the approach to Perry Barr station.
(R) 25142 works a parcel train into Birmingham New Street station on the 6th July.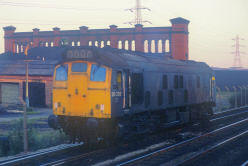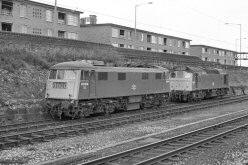 (L) 25038 is the Saltley bank pilot on the 7th July (and another late evening photograph).
(R) 83004 and 25302 stand in the sidings just outside Duddeston station on the 16th July.