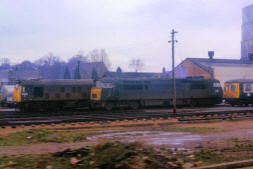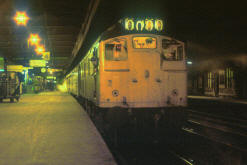 On the 8th January (L) 25220 and 1041 'Western Prince' tick over on Gloucester MPD whilst (R) later that day 25055 prepares to leave Shrewsbury with the 15.08 Cardiff - Crewe train.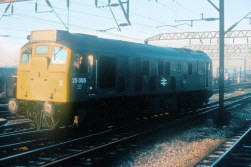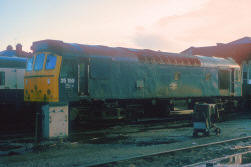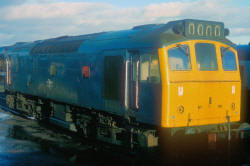 (L) 25055 is seen at the north end of Crewe station on the 29th January whilst (C & R) on the 5th February 25159 stands quietly in a siding at Hereford.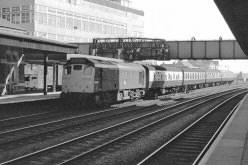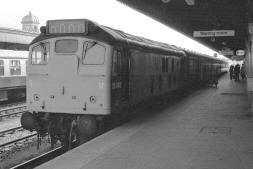 On the 28th May (Top L) 25063 arrives at Newport station with the 07.50 departure from Crewe. (Top R and Bottom) On arrival at Cardiff the loco prepares to take the stock off to Canton depot before it's next diagrammed turn as 37244 arrives with a freight train.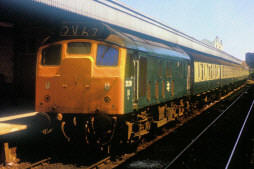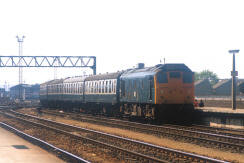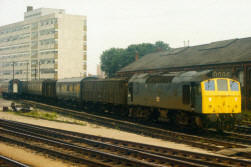 On the 28th May (L) 25219 arrives at Cardiff station with the 10.00 departure from Crewe. (C) A couple of hours later it returns to work back to Crewe. Weeks later, on the 5th July, 25153 prepares to work a van train out of Gloucester station.