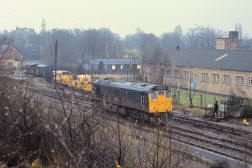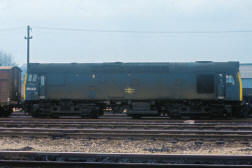 (L) On 2nd April 25038 undertakes some shunting activity at Sutton Park station (Sutton Coldfield)
(R) On the 30th April 25143 waits in the sidings at Bordesley with a freight train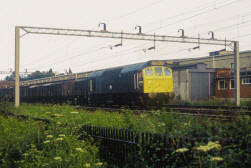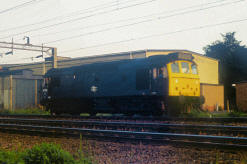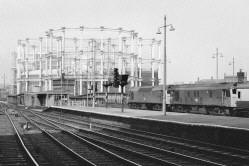 On the 15th May (L) 25263 heads a freight train through Perry Barr and on towards Bescot whilst (C) 25325 passes the same place on the line that will take it towards Soho Junction.
(R) St. Pancras station sees 25172 and 25064 preparing to leave with an ECS train on the 29th July.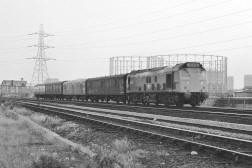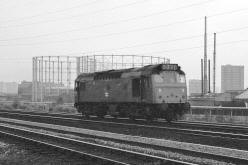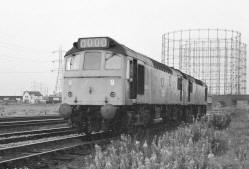 On the 19th August (L) 25078 heads a freight train past Washwood Heath sidings in Birmingham and on towards Saltley. A few minutes later (C) 25117 runs light engine past the same spot. Then (R) 25273 (front) and 25187 approach from the other direction with the Nechells gas holders in the distance.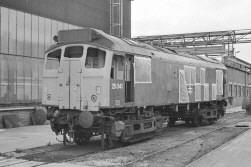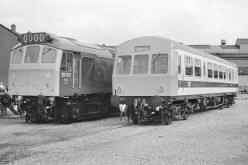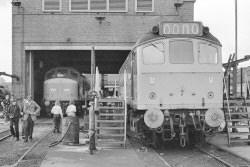 Derby Locomotive Works Open Day on the 4th September (L) 25041, (C) 25110 and W51201 and (R) 45006 and 25301.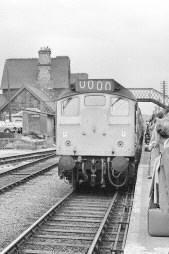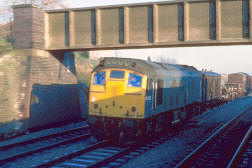 (L) 25057 (front) and 25161 head the 10.07 Aberystwyth - Euston train into Machynlleth station on the 4th September.
(R) 25080 hurries through Horfield with a freight train (on the outskirts of Bristol) on the 9th December.